Concerns about trickcyclists use of google
..or indeed your doctor [*].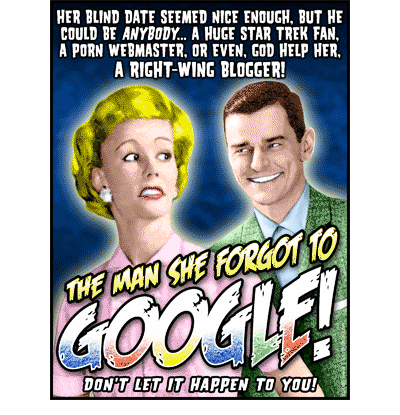 Most psychiatrists have engaged in "patient-targeted Googling", say the authors, and find personal information ranging from criminal records, details of substance use, sexual activity, finances and suicide plans.
Surely the issue here really why on earth would they believe what they find?
Sounds like a quick way to get someone committed just got added to the evil uses of the Internet.
[*] Image recovered courtesy of WayBackMachine https://web.archive.org/web/20100611054057/http://www.t-shirthumor.com/Merchant2/graphics/fullsize/msfg_lg2.gif
Written on March 29, 2010